Abhisek Sarda / 2020-01-14
Why can't you leave a good thing alone?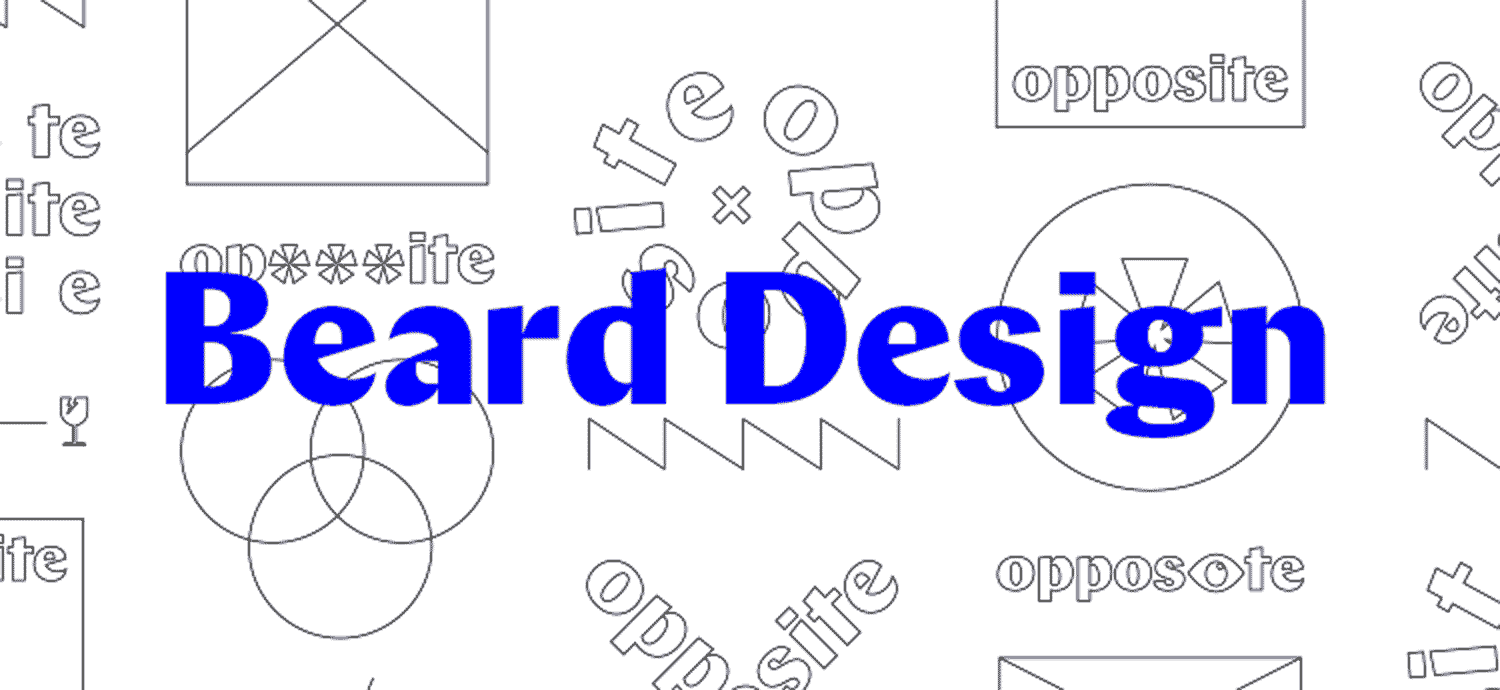 TL;DR: Beard Design is now Opposite. We outgrew the name. Spent two years finding the right one. Today we make the shift. Same team. Same studio. Same dog. Same work. New stance. 
When I founded Beard Design 8 years back as a young entrepreneur sporting a beard, the name sounded apt, perhaps even edgy. Funnily, the first three people I hired at Beard Design were all lovely women – Fatema Barot, Tosha Jagad and Poorva Shingre, who never complained about the name! 
As our practice matured, we started asking if the name "Beard Design" would last us another 25 years, as we evolved, grew older, started working with a whole new generation of designers and clients. The answer was no. 
Some folks still love the name "Beard Design". A client-turned-friend, that I recently shared the new name with, asked me "Why can't you leave a good thing alone?" 
From day one, we've strived to break the status quo. With our work and our ways of working. So it is only fitting that we don't leave a good thing alone. 
See you on the Opposite side. 
Abhisek
Founder / Creative Director